HIGH-VISCOSITY PRODUCT HEATER | 3 L
REGULATION PERFORMANCE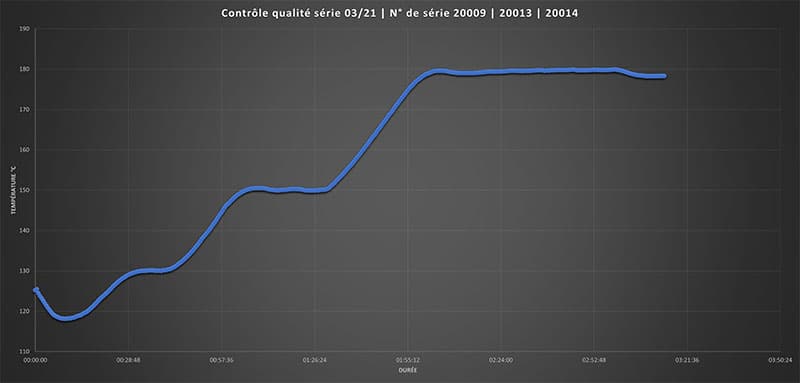 Use & Benefits

---
For heating or maintaining temperature from 50 to 200°C (± 0.5°C after stabilisation), 5-Liter metal buckets of Ø 180mm (optimal product volume of 3 Liters, but usable from 1.5 to 4 L).
Robust and durable device



Designed for heating or temperature maintenance of high-viscosity products from 50 to 200°C
From 130 to 150°C in 25 min
From 150 to 180°C in 35 min
Regulation accuracy of ± 0.5°C after stabilisation
3L useful bitumen volume
Expertise from VIALAB

---
The high-viscosity product heater | 3L equips our laboratories. It makes it possible to heat or maintain bitumen at temperature for carrying out modification tests with polymers, plastomers and / or elastomers via a high speed dispersor.
Thanks to its performances, this device will help you mastering your formulation step of PMB's and then to improve the quality of your products, in the road construction sector as well as in the waterproofing industry.
---
Ideal for modifying bitumens with polymers using a high speed disperser.
Specifications
---
Heated test chamber Ø 184mm
1.15 kW heating resistance collar
PID electronic temperature controller / display
External temperature probe PT100 Ø 3mm | Length 300mm
304L stainless steel frame
Four feet for the passage of the stands
Integrated probe holder
Safety against overheating
Hot parts indicator light via bi-metallic thermostat
10A safety fuse
Dimensions: 37 * 45 * 60 (LxWxH; cm)
Power supply: 220/230V | 50/60Hz | 16A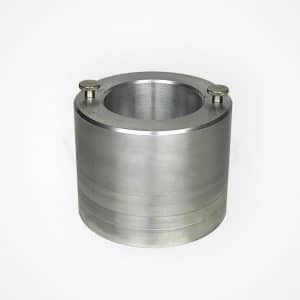 Adapter to quickly switch between 3L and 1L capacities without any tool
Designed for 1L beakers (150 mm x ∅ 110 mm) and 1L steel containers (132 mm x ∅ 110 mm)
Aluminum alloy body optimized for thermal diffusion
Equipped with two knurled screws for easy handling
METALLIC BUCKETS | 5 Liters (x50)

Ideal for collecting, storing / reheating and modifying bitumens
With cover and strapping to secure during storage or transport

Dimensions: Ø 180/168 H 235 mm




Sold by 50 units